EDUCTION OF SWIMMING COACHES AND VOLUNTEERS
EDCaV is a project co-funded by the Erasmus+ Programme of the European Commission which gathers 3 Partners from 2 countries, i.e. Croatia and Slovenia.

The education of swimming coaches and volunteers (within sport clubs and associations) to work with PWDs, aims to ensure quality and professional work, given that this is a very sensitive population.
Apart from working with people with disabilities who can swim, aim of the project is to also educate coaches and volunteers on techniques to teach the non-swimmers with disabilities how to swim.

Trainers who work with PWDs must have additional knowledge regarding the type of disability they encounter when working with PWDs.
Practical part of education will not be limited to one disability and will include persons with different type of disabilities (physical, mental, blind, deaf…) and will aim to involve persons of all age ranges.

Apart from the trainers, the project activities will also include volunteers who are necessary in order to carry out the training process, and they will also undergo the same training as the trainers.
15.02.2023
Education of swimming coaches and volunteers working with people with disabilities has started
8 trainers and 8 volunteers from Dubrovnik and Slovenia passed the two-day theoretical and practical training
Read more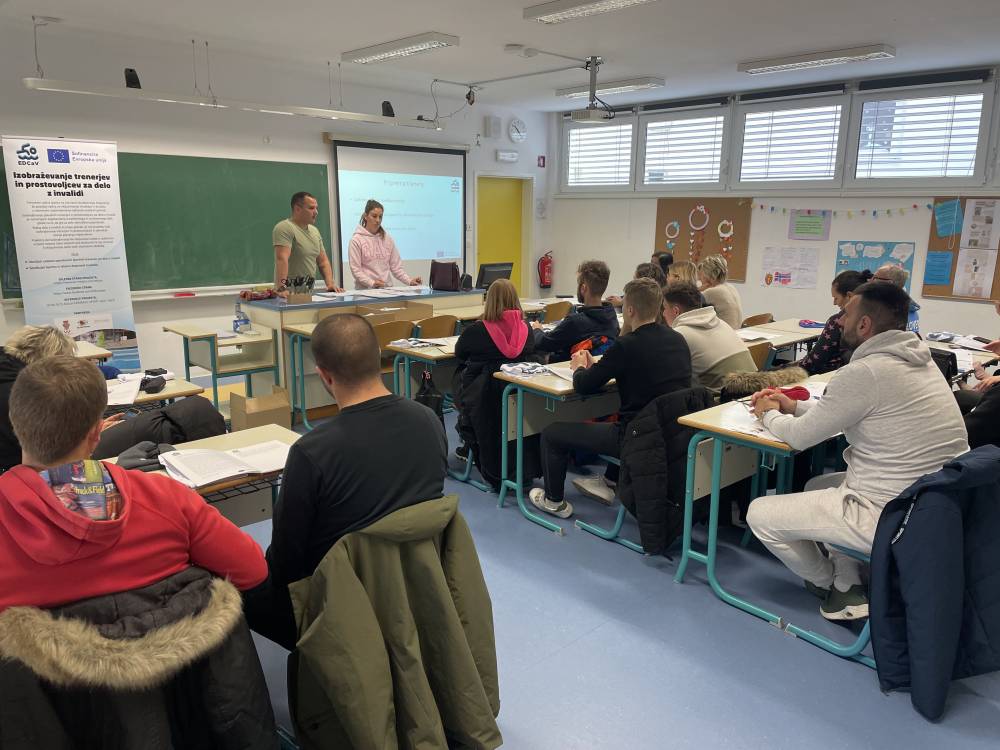 23.06.2022
European project EDCaV held its kick off meeting
Project aim is to enhance training skills of sports trainers working with people with disabilities.
Read more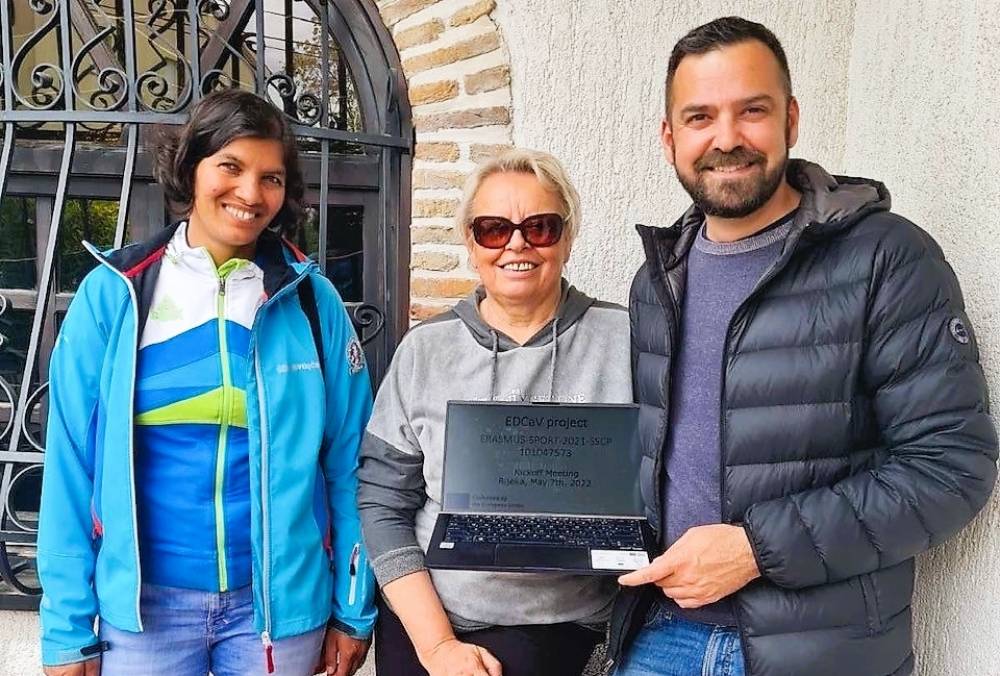 The European Commission's support for the production of this publication does not constitute an endorsement of the contents, which reflect the views only of the authors, and the Commission cannot be held responsible for any use which may be made of the information contained therein.
We use cookies to ensure you get the best experience on our website.
Learn More...
Decline
Accept