DU MOTION

The final event of the EU project "Education of swimming coaches and volunteers on working with people with disabilities" was held
The final event of the EU project "Education of swimming coaches and volunteers on working with people with disabilities" was held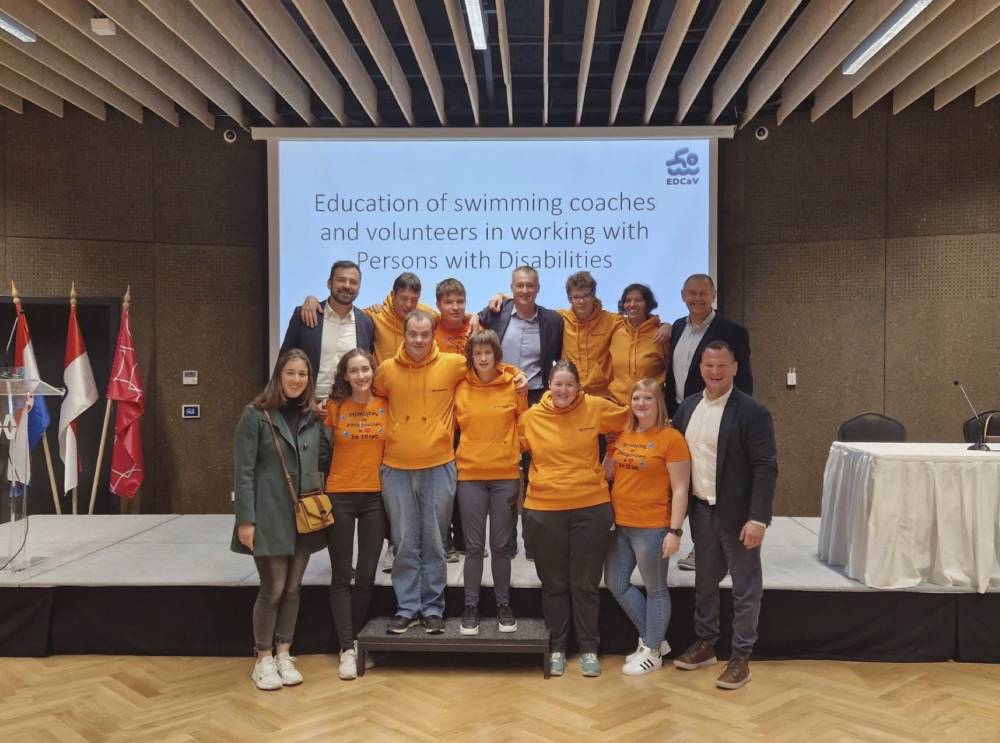 A round table on the inclusion of people with disabilities in sports was held in Dubrovnik on April 16, organized by the Dubrovnik Sports Association. It is the final event of the EU project "Education of swimming coaches and volunteers for the work of people with disabilities", which brought together project partners, representatives of the City of Dubrovnik, Dubrovnik-Neretva County and associations of people with disabilities, to discuss the importance of inclusion in sports.
The round table discussed the need to create inclusive opportunities for people with disabilities to participate in sports activities, as well as the benefits of this inclusion, such as improved physical and mental health, increased socialization and quality of life for people with disabilities. The obstacles that these people encounter are primarily physical, financial and social, which is why the cooperation of various stakeholders, from sports organizations to state institutions and the wider community, is extremely important for creating a more inclusive environment.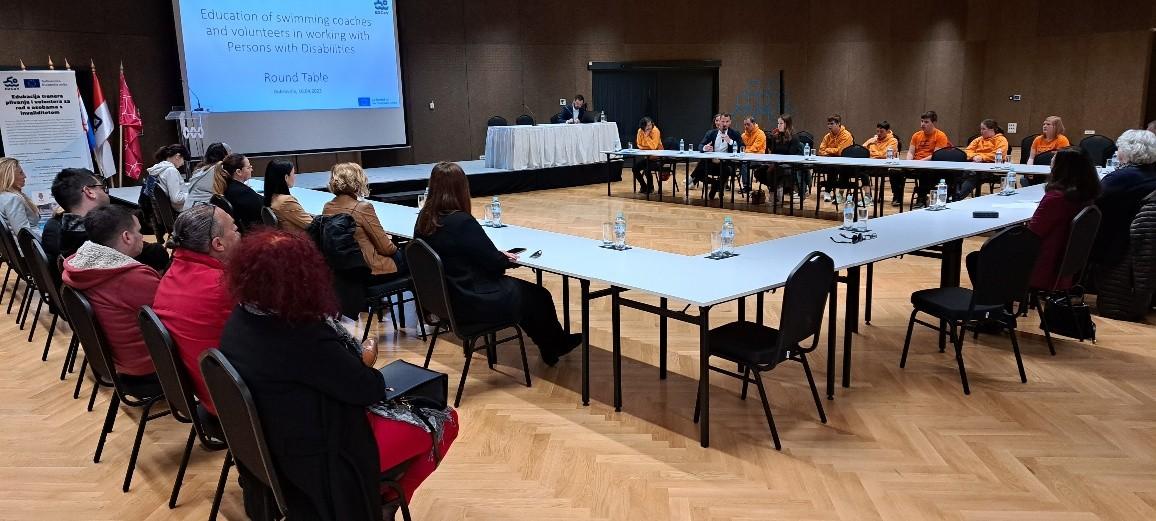 In addition to concrete examples of ensuring accessible content and equipment for disabled people in swimming and the need for adapted pools, ramps and other accessibility features of sports facilities, the participants of the round table called for increased awareness and support for the inclusion of disabled people in sports and swimming at all levels, from team to individual competitive sports. Thus, the discussion was concluded with the obligation of all participantsto work together to create such a more inclusive environment for people with disabilities.
One of the partners of the "Sports Club Plavalček" project from Slovenia, shared their experience and presented the activities of their club as an example of good practice in working with people with disabilities.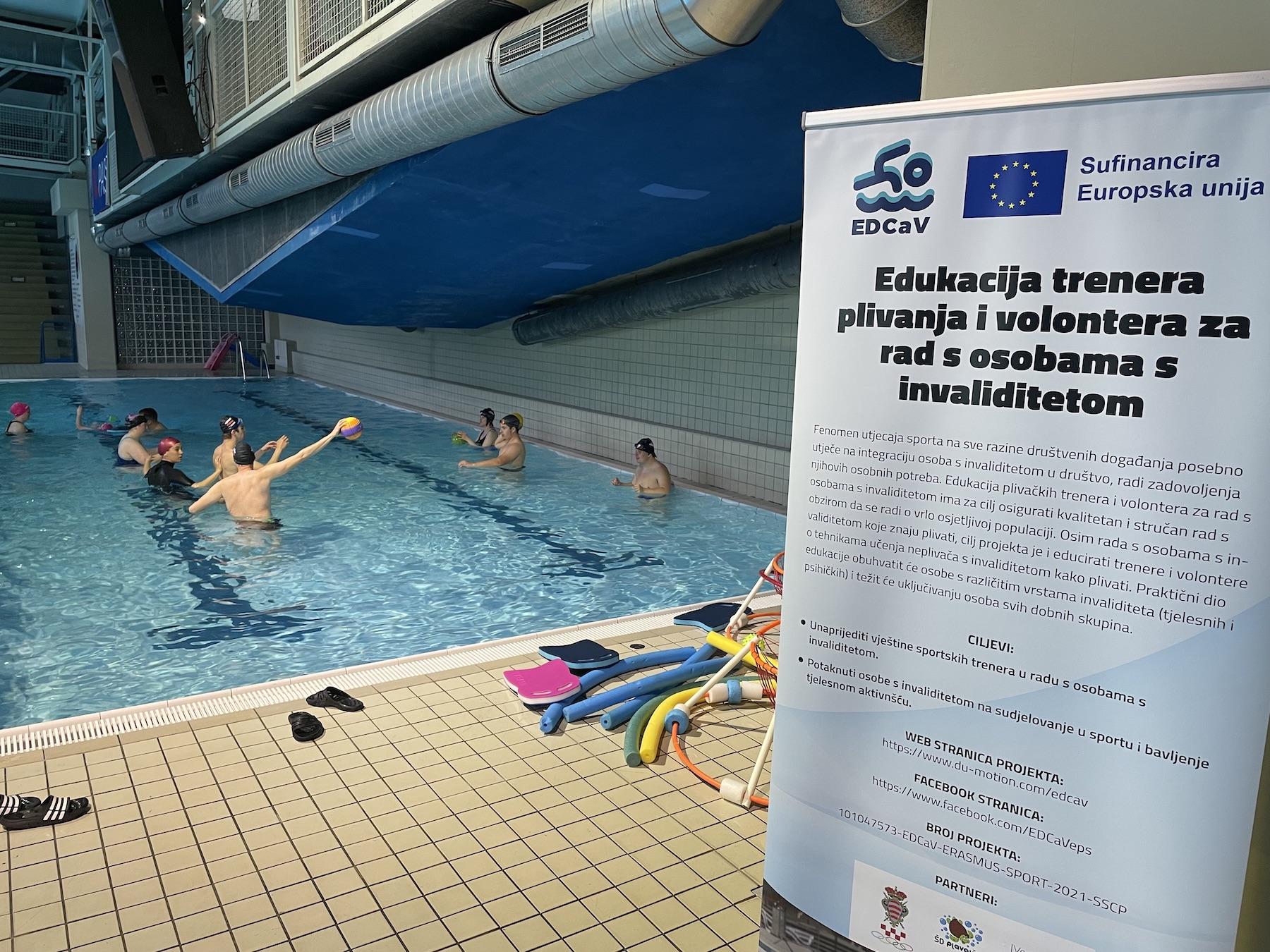 The next day, April 17, the Dubrovnik Sports Association hosted an informal competition in swimming and water sports for people with disabilities. Organized in cooperation with the Sport Club Plavalček and the Vere Montis Association, this event at the City Pool in Dubrovnik brought together participants from Slovenia and Croatia who demonstrated their skills and abilities in a stimulating and inclusive environment. Participants of all age groups and abilities, including those with hearing, mobility and intellectual disabilities, showed their determination and sportsmanship in freestyle, breaststroke and relay swimming and various water sports, all in an extremely friendly and exciting atmosphere.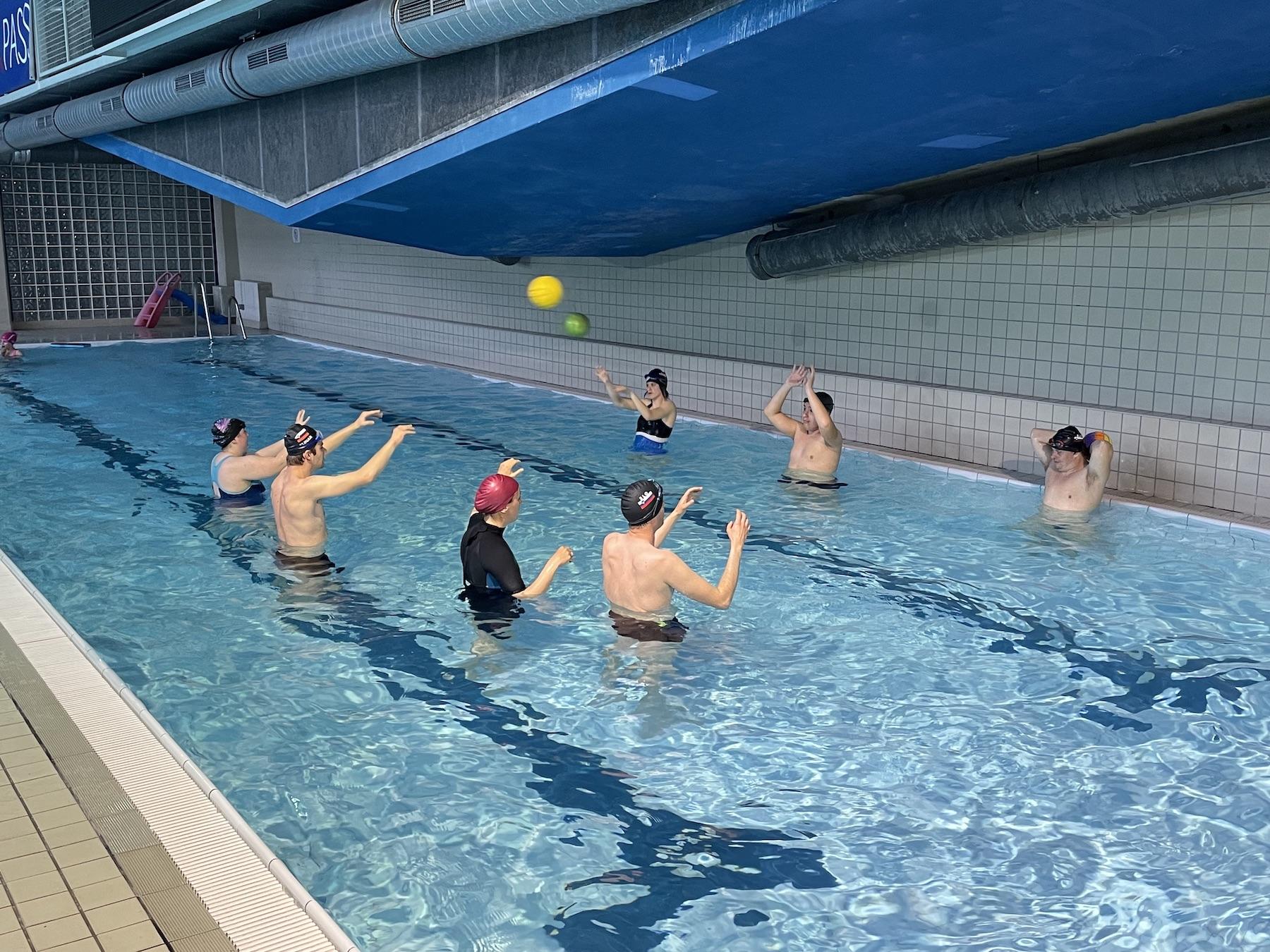 "We are delighted to have had the opportunity to organize this informal competition for people with disabilities in Dubrovnik. It was very inspiring to see the participants giving their all and showing passion for the sport. It is another additional incentive for all of us to continue to promote inclusivity and accessibility in sports, and precisely such events and discussions as we conducted as part of this project are a step closer to achieving that goal," said Alen Bošković from the Dubrovnik Sports Association.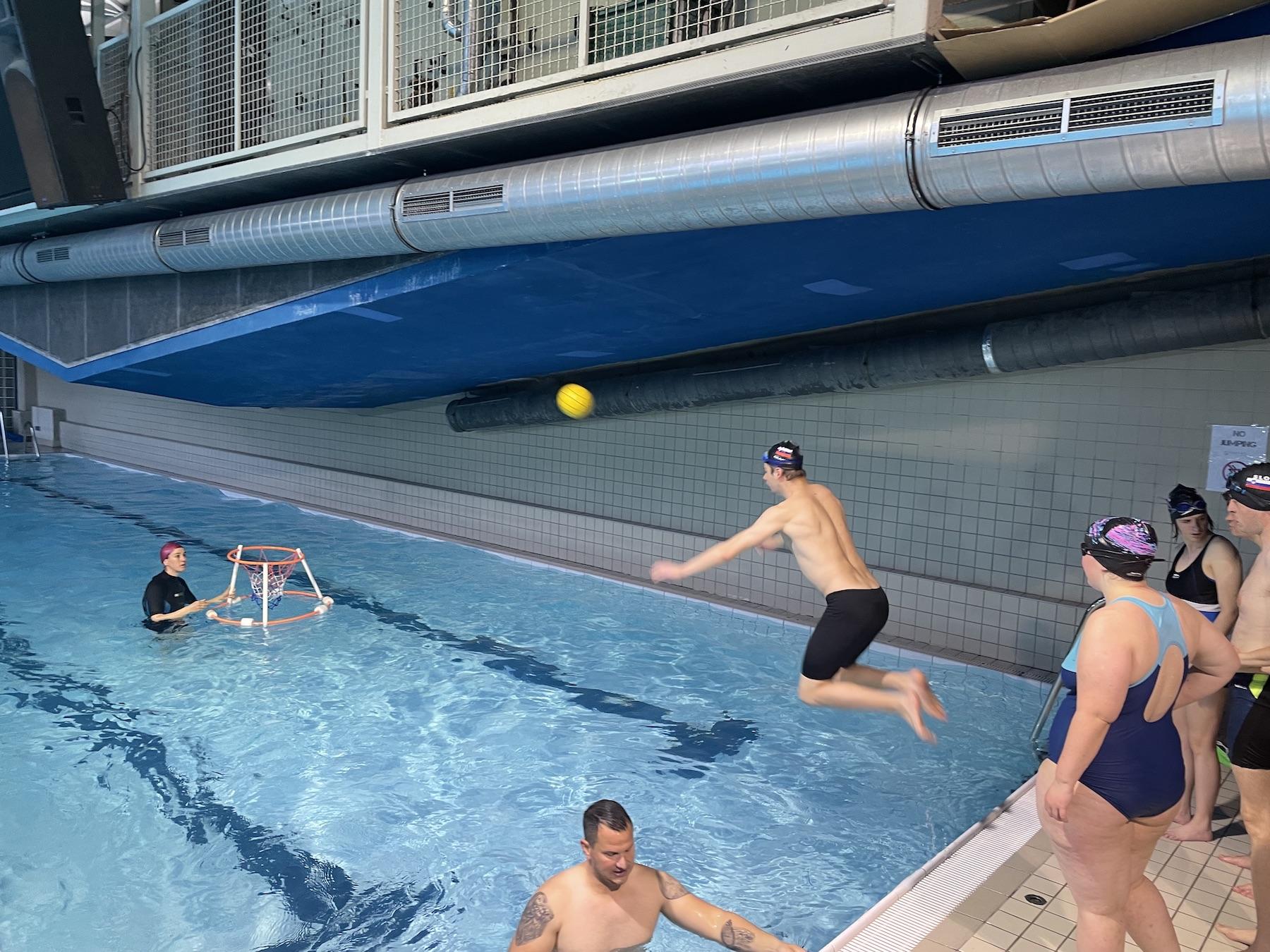 The EDCaV project is co-financed by the Erasmus Plus program of the European Commission and brings together 3 partners from 2 countries, i.e. Croatia and Slovenia. The goal of the project is to improve the ability ofsports trainers in the work of people with disabilities, and to encourage people with disabilities to engage in sports and physical activity.
We use cookies to ensure you get the best experience on our website.
Learn More...
Decline
Accept