DU MOTION

On May 1 we gather on Stradun to run for people with multiple sclerosis!
On May 1 we gather on Stradun to run for people with multiple sclerosis!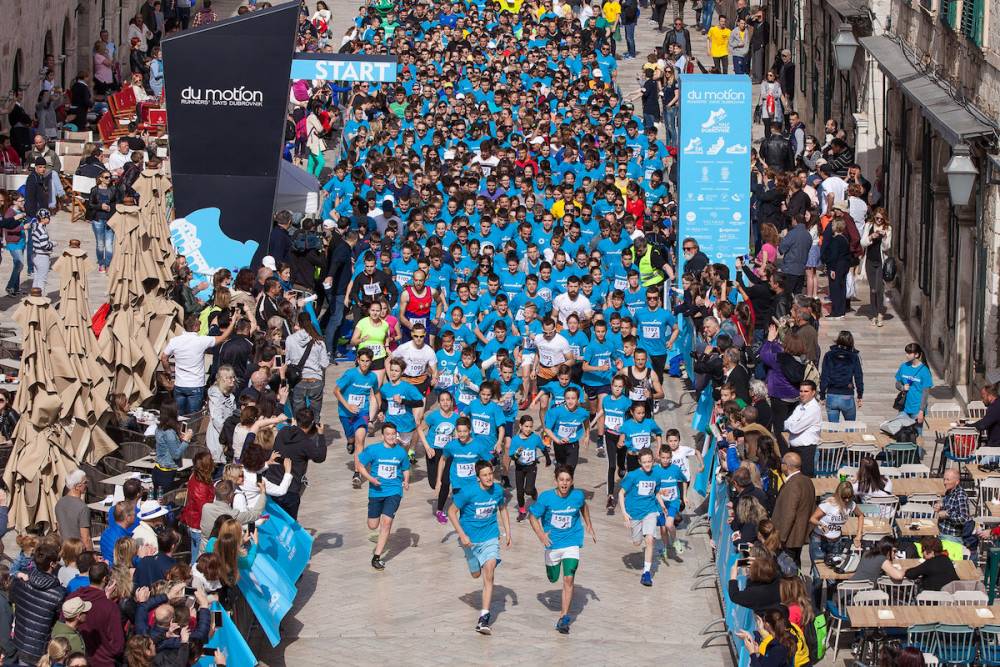 After two years of waiting, the 5K citizens' race will once again "flood" the streets of Dubrovnik. On May 1, 2022, the river of runners will flow along the 5-kilometer track of the popular Du Motion citizens' race, which again this year has a commendable humanitarian goal - to support the Multiple Sclerosis Society of Dubrovnik-Neretva County.

The 5K race gets new beautiful chapters year after year. The response to the race is thrilling again and again. All generations of Dubrovnik citizens are running, all with the desire to do something noble. This time we are running for people with multiple sclerosis and raising awareness about this chronic neurodegenerative, autoimmune disease that affects over five million people worldwide.

Multiple sclerosis is accompanied by many disorders, from mild stiffness and difficulty walking, to possible complete deprivation. It attacks young people, most often in the period of 20-40 years, when they are at the peak of their plans and strengths. It is very variable and has different stages and that is why this year's 5K campaign has not one, but three faces. They are Dajana Žanetić, Antonia Kridžija and Antonio Matešić, members of the Multiple Sclerosis Society, which was founded in 2004 with the aim of improving the treatment, research, rehabilitation and protection of people with multiple sclerosis.

"We have 120 brave members who, together with their families, doctors and their association, are fighting against this serious disease. We conduct a series of creative, psychological and spiritual workshops and exercises, all with the aim of their socialization and improvement of life. We are most proud of the quality relationships we try to build in a way that members and employees and volunteers of the association feel like one big family, "said Patricija Švaljek, head of the Society.
This year, the big heart of Dubrovnik is beating for this family and is trying to raise funds for the purchase of the medical equipment they need. Everyone is invited to join, by running or buying a fan package with props to cheer on the runners on Stradun.
Register through
our web shop
!
We use cookies to ensure you get the best experience on our website.
Learn More...
Decline
Accept