DU MOTION

Apply for volunteering at this year's Du Motion
Apply for volunteering at this year's Du Motion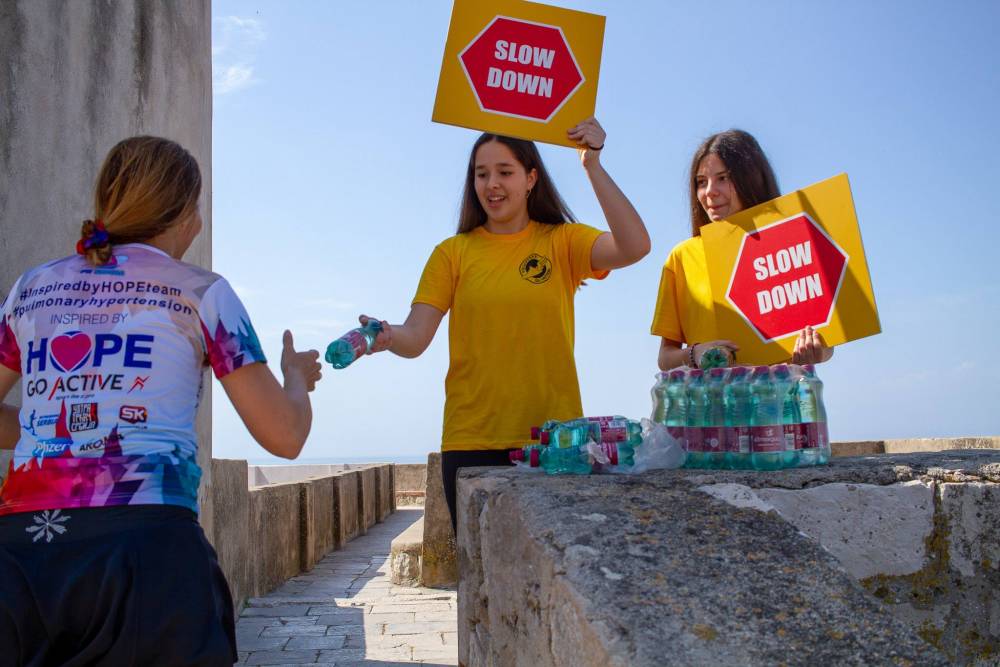 While runners from all over the world are counting down the days until their arrival in Dubrovnik, preparations are underway for the 6th edition of Du Motion - Runners 'Days Dubrovnik, announced for April 30 and May 1. It is well known that organising Du Motion is unthinkable without the selfless support of volunteers, so all those who want an excellent opportunity to volunteer are invited to join the organization of this year's event.
They will be handling tasks such as welcoming runners to the Expo, securing the track, serving at refreshment stations and handing out medals await. In return, they will receive a volunteer T-shirt, a special volunteer card with benefits, refreshments and a thank you note.
This year, local volunteers will be joined by groups of young volunteers from Bulgaria, Italy, Poland, Sweden and Turkey, who are coming to Dubrovnik on the occasion of a large international Volunteer Conference - the final event of the EU project for educating volunteers at sports competitions. There can hardly be a better invitation to gain new experiences, socialize and contribute to the organization than in such an international environment.
Sign up, proudly wear a yellow T-shirt and volunteer at Du Motion! Fill out the application form or contact us by e-mail volonteri@du-motion.com.
We use cookies to ensure you get the best experience on our website.
Learn More...
Decline
Accept