DU MOTION

Du Motion awarded as Simply the best
Du Motion awarded as Simply the best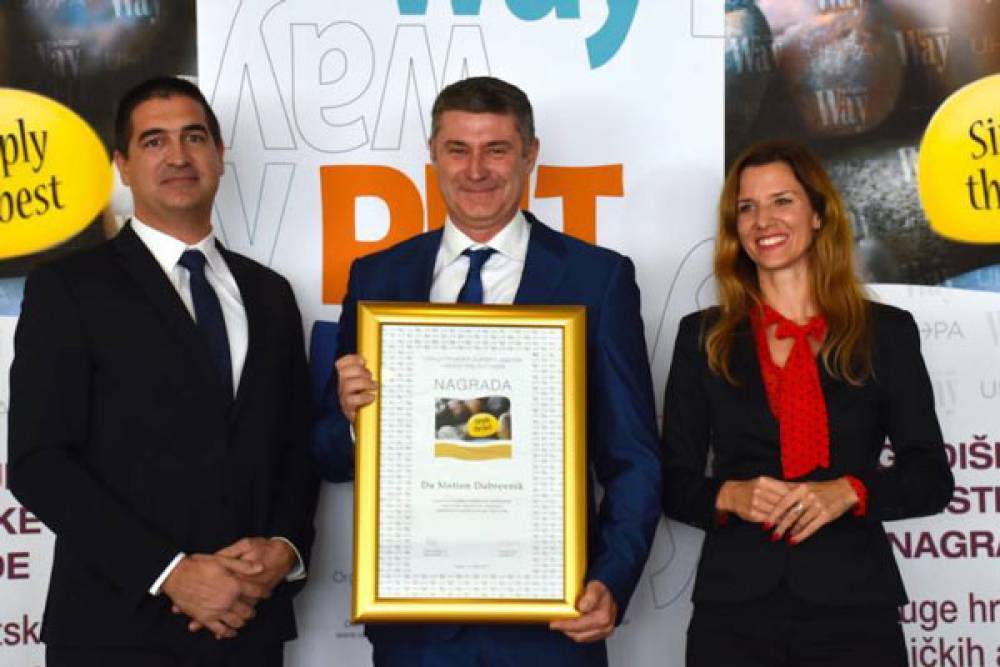 Du Motion – Runners Days' Dubrovnik was awarded with "Simply the best", the traditional annual Croatian award for quality, creativity and innovation in tourism, as well as for contribution to the development of the tourism destination. The award was won in the Events – Sport and recreation category.
The award is jointly presented by UHPA – the umbrella association of Croatian travel agencies and the specialized travel magazine Way to Croatia. On the behalf of the organization the award was received by Maro Kapovic, president of the Dubrovnik Sports Federation.
The awards ceremony was held as part of the 21st PUT International Business Tourism Exchange, the oldest B2B tourism event in Croatia, which brought together more than 150 participants from five countries in Gradac.
"Du Motion works to promote sports and healthy lifestyles, but also to promote Dubrovnik as an attractive destination for all lovers of active rest and recreation. The results so far show how successful it is, and the new award really make us happy because it comes from the profession which has also recognized this. All this motivates us to enhance the event and its contents even more in the future", said Marko Kapović on this occasion.
We use cookies to ensure you get the best experience on our website.
Learn More...
Decline
Accept