DU MOTION

Everything is ready for the 7th Du Motion
Everything is ready for the 7th Du Motion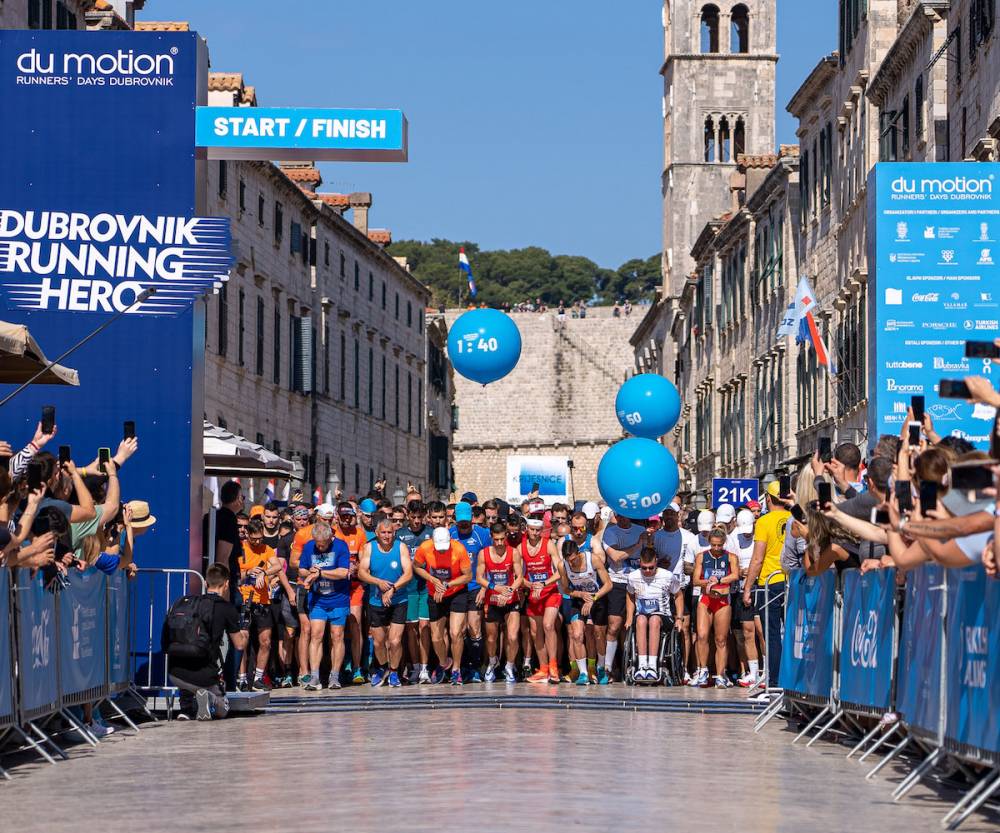 Our biggest running event in Dubrovnik is about to start! The 7th Du Motion - Runners' Days Dubrovnik will once again bring runners from all over the world to the city streets this year.
"If you were to start listing the countries from which participants have come so far, it would probably be easier to list those from which they have not yet come. In addition to the large groups that traditionally arrive from, for example, the USA, the United Kingdom, Ireland, Germany, France, Hungary, Sweden and neighboring countries, we also have runners from Singapore, Japan, South Africa, India, Peru, Iceland, Australia and Brazil.There are few races that can boast of such international interest, and even fewer that manage to maintain that interest year after year, and everyone involved in this project can be extremely proud of that," said Du Motion director Alen Bošković.
About 2,700 participants from almost 50 countries will be part of this year's edition of the "most international" Croatian running event, which is opened by the attractive Run the Wall on Saturday, April 29, turning one of the most monumental fortifications in the world into an exclusive race track for those looking for special challenges. On the same day, Dubrovnik kindergarteners and lower elementary school students will fill Stradun with laughter and joy as participants in the Orlando Kids Race.
Du Motion's flagship, the Dubrovnik Half Marathon, sold out months in advance, will take runners on April 30 from the embrace of the walls of the Old Town and take them along a panoramic path along the Dubrovnik coast, while at the same time hundreds of participants in the humanitarian Citizen's Race will run a five-kilometer section as a sign of support for young fellow citizen Doris Bender.
In order for everything to run absolutely perfectly this year, hundreds of volunteers from primary and secondary schools, numerous city services, the Red Cross, sports and car clubs, and HGSS are taking care of it.
Be a part of the running event, come to Stradun to support our Running Heroes and enjoy this celebration of sport and humanity!
We use cookies to ensure you get the best experience on our website.
Learn More...
Decline
Accept