DU MOTION

Lapad Run announces Breast Cancer Awareness Month
Lapad Run announces Breast Cancer Awareness Month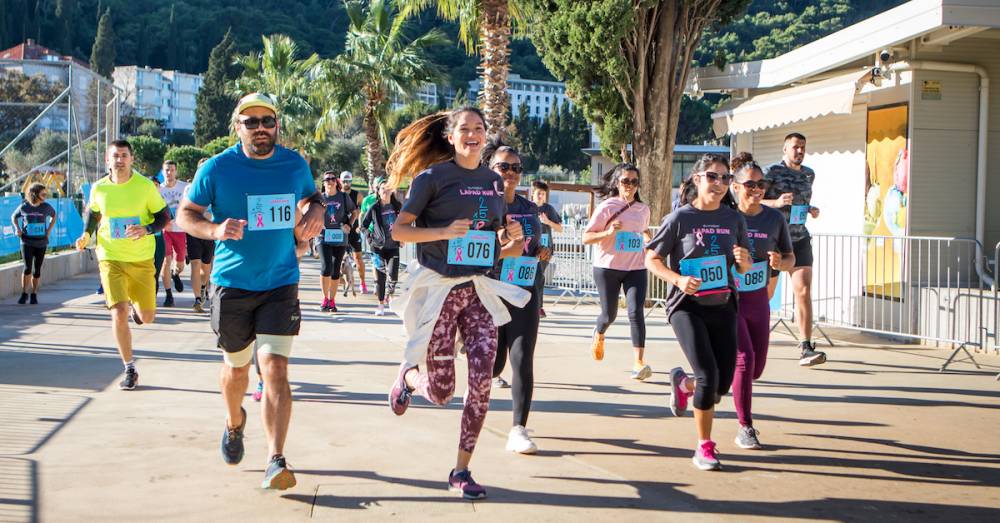 We are just day away from the third edition of the Lapad Run race, with which Du Motion and the Institute of Public Health of Dubrovnik-Neretva County mark this year's Breast Cancer Awareness Month. All spots in the race, which will start on Saturday, September 30 at 9:30 a.m. in Lapad Bay, have already been filled.
"We are extremely satisfied with the response of our men and women from Dubrovnik, who will once again run or walk 5 or 10 kilometers. It is precisely for them that the race is intended, so that they can use these early autumn days for socializing and recreation, while supporting the campaign to spread awareness about importance of regular preventive examinations and early detection of breast cancer. Every physical activity has an important role in preserving overall health, and when we add to that a beautiful location and a noble goal, we get a truly beautiful story," said Du Motion director Alen Bošković.
Breast cancer is the most common form of cancer diagnosed in women. In Dubrovnik-Neretva County, a new case is discovered every fourth day, while in the whole of Croatia, an average of six new cases are discovered every day. It is important to emphasize that the disease is curable in the vast majority of cases, if detected in time. This is precisely why numerous activities are undertaken every year to encourage women to have regular preventive examinations, and one of them is the Lapad Run.
TEMPORARY TRAFFIC REGULATION
During the race from 9:30 to 11:30 a.m. temporary traffic no-traffic signals for all vehicles will be placed at the intersection of Miljenka Bratoša Street with Kneza Domagoja Street, the intersection of Miljenka Bratoša Street with Oraška Street, the junction of Miljenka Bratoša Street with Lapadska Obala and the junction of Rijeka Street and Ivana Zajca Street.
We use cookies to ensure you get the best experience on our website.
Learn More...
Decline
Accept