DU MOTION

Lapad Run attracted recreational runners from 11 countries
Lapad Run attracted recreational runners from 11 countries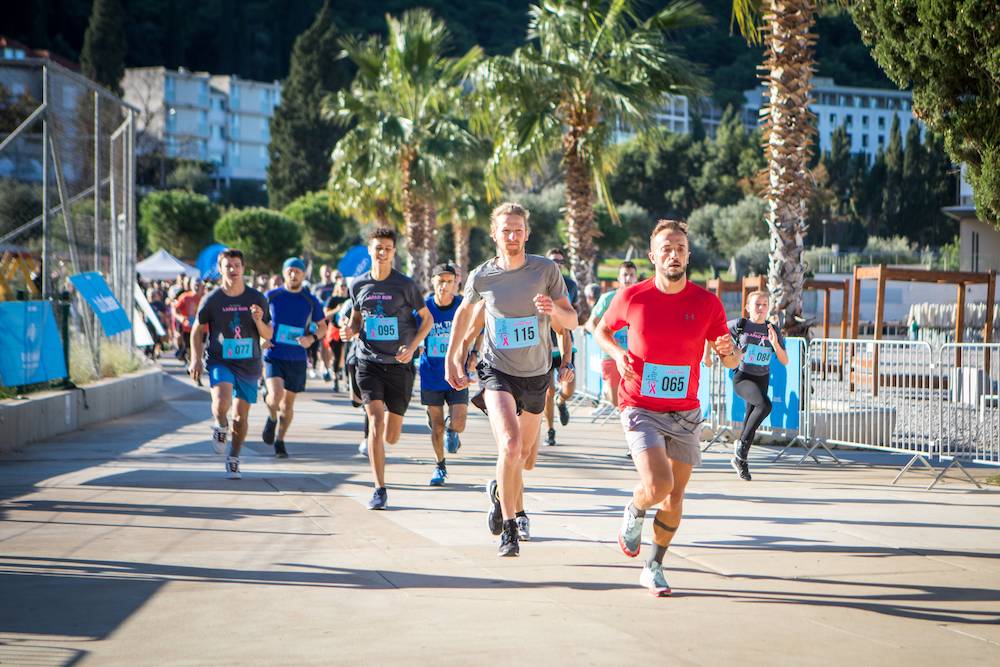 Numerous residents of Dubrovnik, as well as guests from Austria, Bosnia and Herzegovina, Macedonia, Estonia, the Czech Republic, France, Oman, the USA, Ukraine and Great Britain gathered this Saturday in Lapad Bay. The occasion is, of course, Lapad Run, a race in which, in cooperation with the Department of Public Health of the Dubrovnik-Neretva County, we mark the Breast Cancer Awareness Month and strive to raise awareness of the importance of prevention through recreation.
At 9:30, 134 participants started the 5 and 10 races, which, depending on their wishes, they ran or walked. The best results in the ten-kilometer race were achieved by the Austrian Dieter Bemmerl in the men's category (38:33) and the French Chloé Monzie in the women's category (50:41), while Štěpán Vinkler from the Czech Republic ran the fastest in the five-kilometer race in the men's category (18:18) and Nina Mioč from Pločan in the women's category (25:14).
After Lapad Run, we turn to preparations for our main event, the globally known two-day running festival Du Motion - Runners' Days Dubrovnik, which will bring runners from all over the world to our city on April 29 and 30, 2023.
We use cookies to ensure you get the best experience on our website.
Learn More...
Decline
Accept