DU MOTION

Numerous runners supported the breast cancer awareness campaign
Numerous runners supported the breast cancer awareness campaign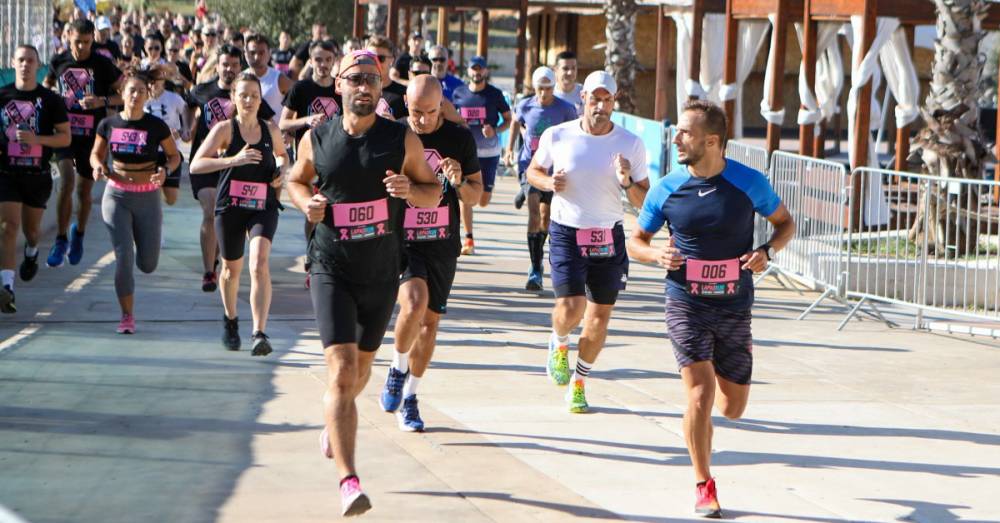 Lapad Run, a race by which Du Motion and the Institute of Public Health of the Dubrovnik-Neretva County jointly announced this year's Breast Cancer Awareness Month, attracted a large number of runners to Lapad Bay today, where they joined the campaign to raise awareness of the importance of prevention and early detection through recreation.
Among the 163 participants of the race, who ran a section of 5 or 10 kilometers according to their own choice, majority were local runners, but there were also some from Bosnia and Herzegovina, Slovenia, Montenegro, Macedonia, United Kingdom and Peru.
The best results in the 10K race were achieved by Petar Žanetić (40:56) in the men's category and Mateja Nikodem (47:17) in the women's category, while the fastest in the 5K race were Dejan Babić (18:55) in the men's category and Nina Mijoč (24:51) in the women's category. All results are available at this link.
"With such a large number of runners, the beautiful atmosphere of Lapad and the great weather, today's race was a complete success. Our intention is that the Lapad Run is primarily aimed at our local runners, and the response tells us that we are succeeding in this, the race is growing year by year. We want to use it to promote recreation and physical activity as important factors of a healthy life, so in addition to announcing activities related to raising awareness of breast cancer prevention, we also marked Croatian Olympic Day and European Sports Week with it, which also aim to motivate citizens to practice sports and an active lifestyle" said the Du Motion director Alen Bošković.
Du Motion now turns to preparations for its main event, the globally famous Du Motion - Runners Days Dubrovnik, which will once again bring runners from all over the world to the city on April 27 and 28, 2024.
We use cookies to ensure you get the best experience on our website.
Learn More...
Decline
Accept