DU MOTION

We are looking for volunteer heroes!
We are looking for volunteer heroes!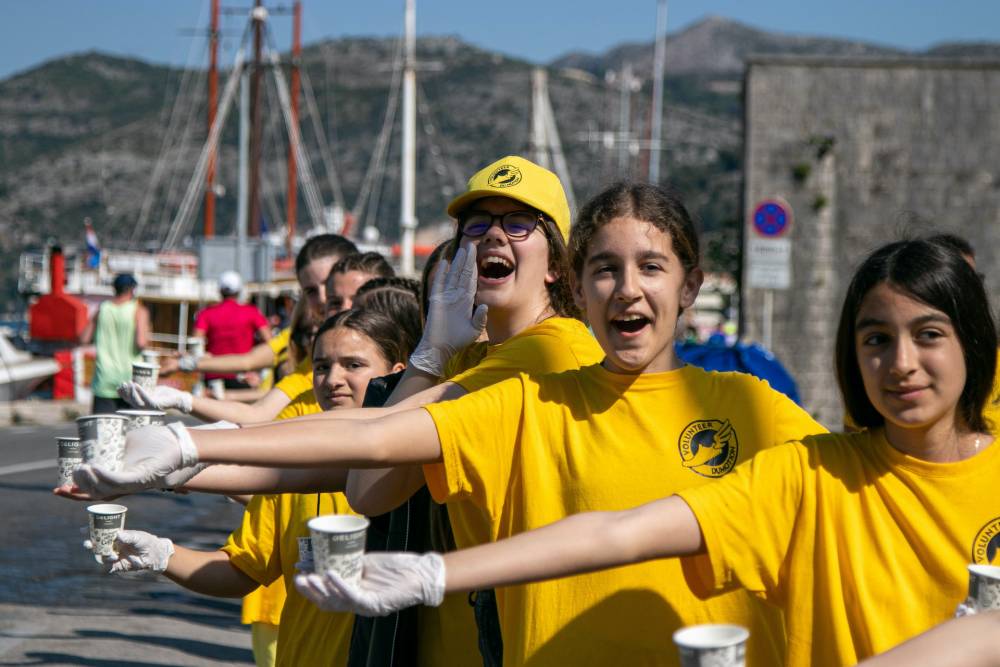 Every last weekend in April, Du Motion - Runners' Days Dubrovnik gathers runners from all over the world who come to enjoy the beauty of Dubrovnik, running and socializing.
It is well known that Du Motion's volunteers play one of the most important roles in the demanding organization of this major running event. So, last year, more than six hundred of them, heartily and responsibly performed a whole series of important tasks, from welcoming runners in the Runners Corner at Lazareti and securing race tracks to serving at refreshment stations and handing out medals, for which they were praised by all Du Motion participants for a reason.
We hope that the number of volunteers will be even higher this year, and we invite everyone who is willing to help in the preparation and implementation of the event to join the cheerful and hardworking Du Motion team and volunteer at the 7th edition, which will take place on April 29 and 30, 2023.
Volunteering is a great way to make new friends and experience, and we will thank everyone who joins us with a volunteer t-shirt, a special volunteer card with benefits, refreshments and a thank you note.
You can apply via the volunteer application form.
We use cookies to ensure you get the best experience on our website.
Learn More...
Decline
Accept